Our new Leading Edge T-clamp is Underwriters Laboratory listed for bonding in accordance with UL 2703 in both US and Canada, so there is no longer a need to bond module to module with copper wire. Also, its unique asymmetrical design insures a quick and efficient install: each module is installed and locked down tight subsequent to the installation of subsequent modules as each t-clamp is installed.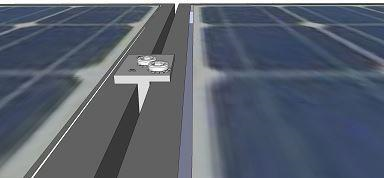 This option is lightning fast. While using traditional end-clamps and mid-clamps, the unsightly bolts and nuts are eliminated by the use of a chamfered mounting foot which allows the bolt end to ascend downward into the mounting foot instead of sticking above the clamp.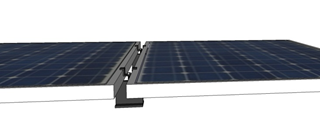 This option uses the same basic Sol Attach mount chamfered to straddle the standing seam with a set screw to tighten and hold against the seam. Besides demonstrating the versatility of the original Sol Attach mount, this design fits snuggly against the base of the roof, eliminating the tilt and wobble and shifting of panels commonly associated with traditional standing seam mounts.